An international citation, enforcement and debt collection service delivered locally.
Walker Love has a network of contacts and service delivery partners throughout Europe, and further afield, to help our clients trace, enforce and recover debts from customers across international borders.
Our Managing Partner, David Walker is an active board member of the International Union of Judicial Officers, which facilitates unparalleled access to a world wide database of the most professional Officers of Court and debt recovery specialists.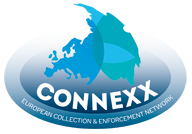 The firm is also the only Scottish member of the Connexx. Connexx is a collaboration between different European partners who are all specialised in collecting outstanding debts, in their respective countries, including: England & Wales, Germany, France, Portugal, Poland, The Netherlands, Ireland, Belgium, Luxembourg, Estonia, Czech Republic and Slovakia.
Click here to visit the Connexx website
Through our international network, we manage instructions for a range of enforcement and debt recovery services, including:
Pre-sue enquiries
Pre-court debt collection
Citation, service and notification
Comprehensive civil enforcement
Tracing and investigations
And don't worry, we don't just hand over your instruction to one of our international partners – we manage the case locally on your behalf and will provide you with regular updates on how the case is progressing.
For more information on recovering international debts or initiating enforcement in another jurisdiction give us a call and we will discuss the options available to you.